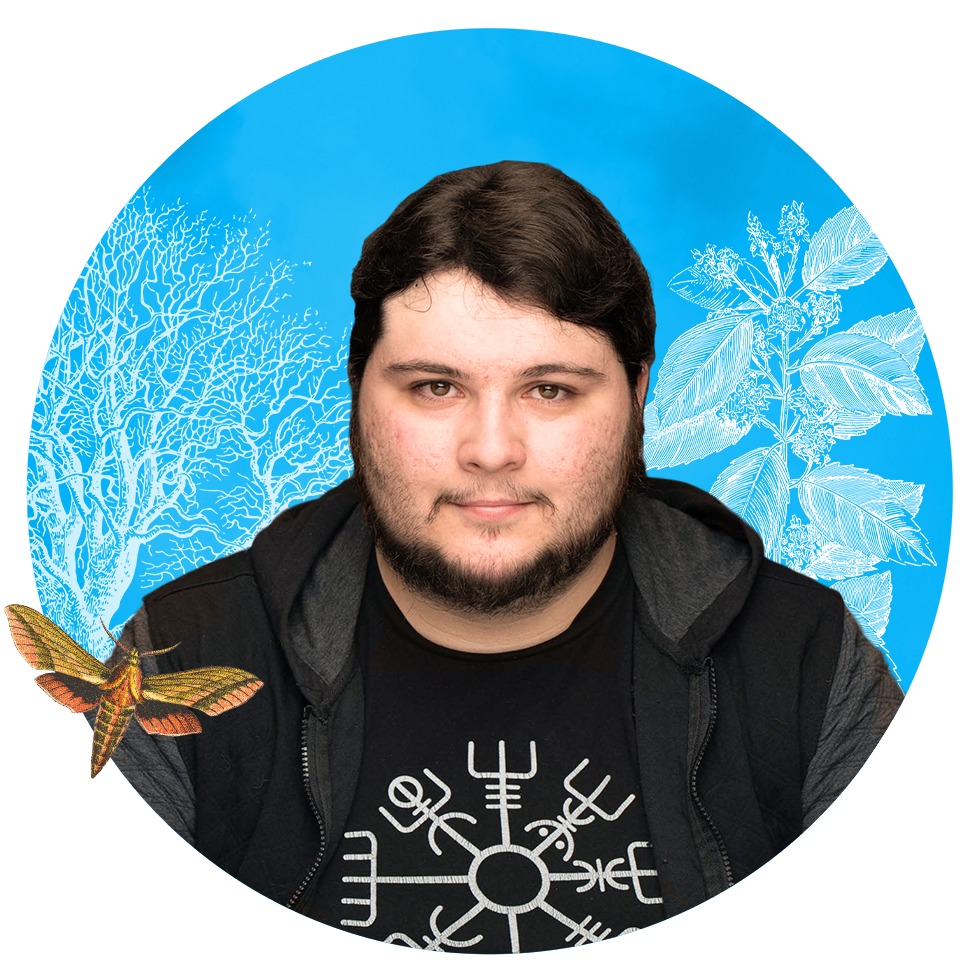 Connor Harmon
Graphic Design & Illustration
Howdy! I'm Connor, a designer and musician here in the area. After years of working in the music industry with various bands and different artists both on the music production side as well as the band visuals it was time to embark on a career in a more artistic area. So I came here to Madison College to earn my Graphic Design degree and further not only my skill set in creativity but also concept and execution. I have worked on my skills with various programs to get plenty of diversity to my abilities in Graphic Design. My goal is to make good quality work and make it worth the clients time and also put myself into th work as well. I like to mix the fun side as well as the cool an weird stuff to because art is endless and I want my work to reflect that as well.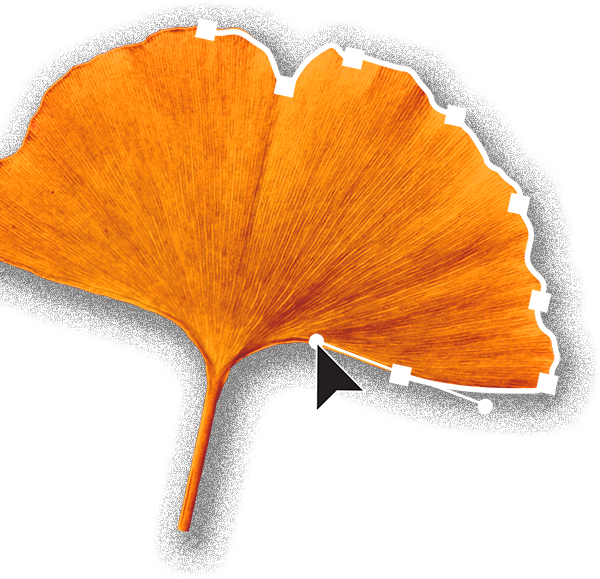 North Stars Studios Branding
This was a rebranding of a recording studio out of Northern Minnesota that helped out many underground bands. The goal with this was to use minimal color and work with darker tones since many o the bands on their label are heavy metal. I started by making a logo that incorporates the record and the north star and then include some of the different serves they offer when building the website. Then to also add to it I incorporated the elements into a poster and a business card and also some merch like t-shirts.
Skills:

Website Design, Creative Direction, Photo Treatment, Topographic design

Programs:

Illustrator, Photoshop, and Adobe XD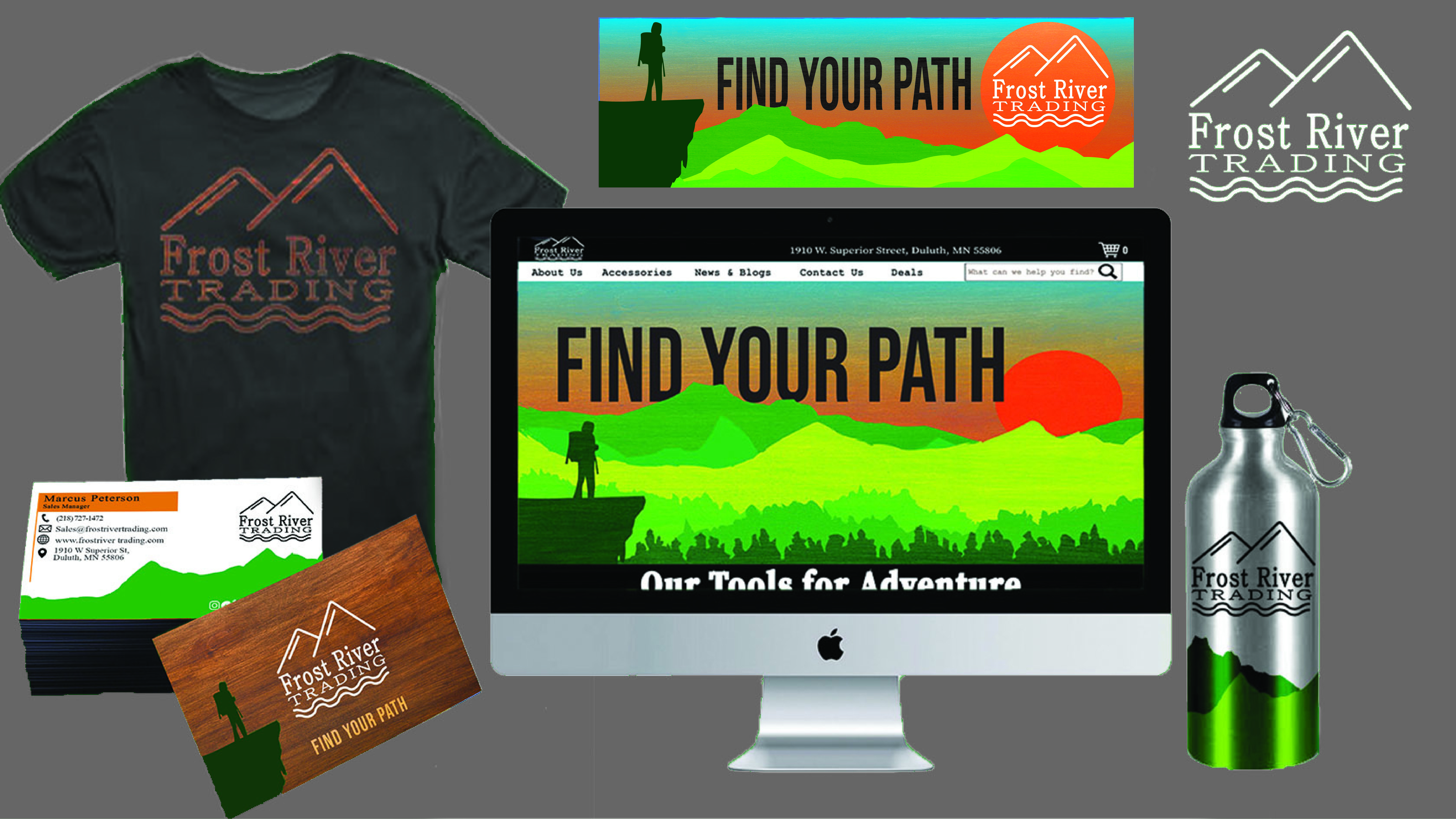 Frost River Trading
This was working with the Branding here too by taking the company work which is outdoor gear for hiking, Camping, or just if you need good gear. I wanted to include the outdoor theme so I did that first by using blue, orange, and green as the color scheme and I made an illustration visual for the website and other pieces to show the outdoor theme as well. I worked on a website, banner, and business card as well as some merch.
Skills:

Illustration, Creative direction, website design, layout

Programs:

Illustrator, InDesign, and Adobe UX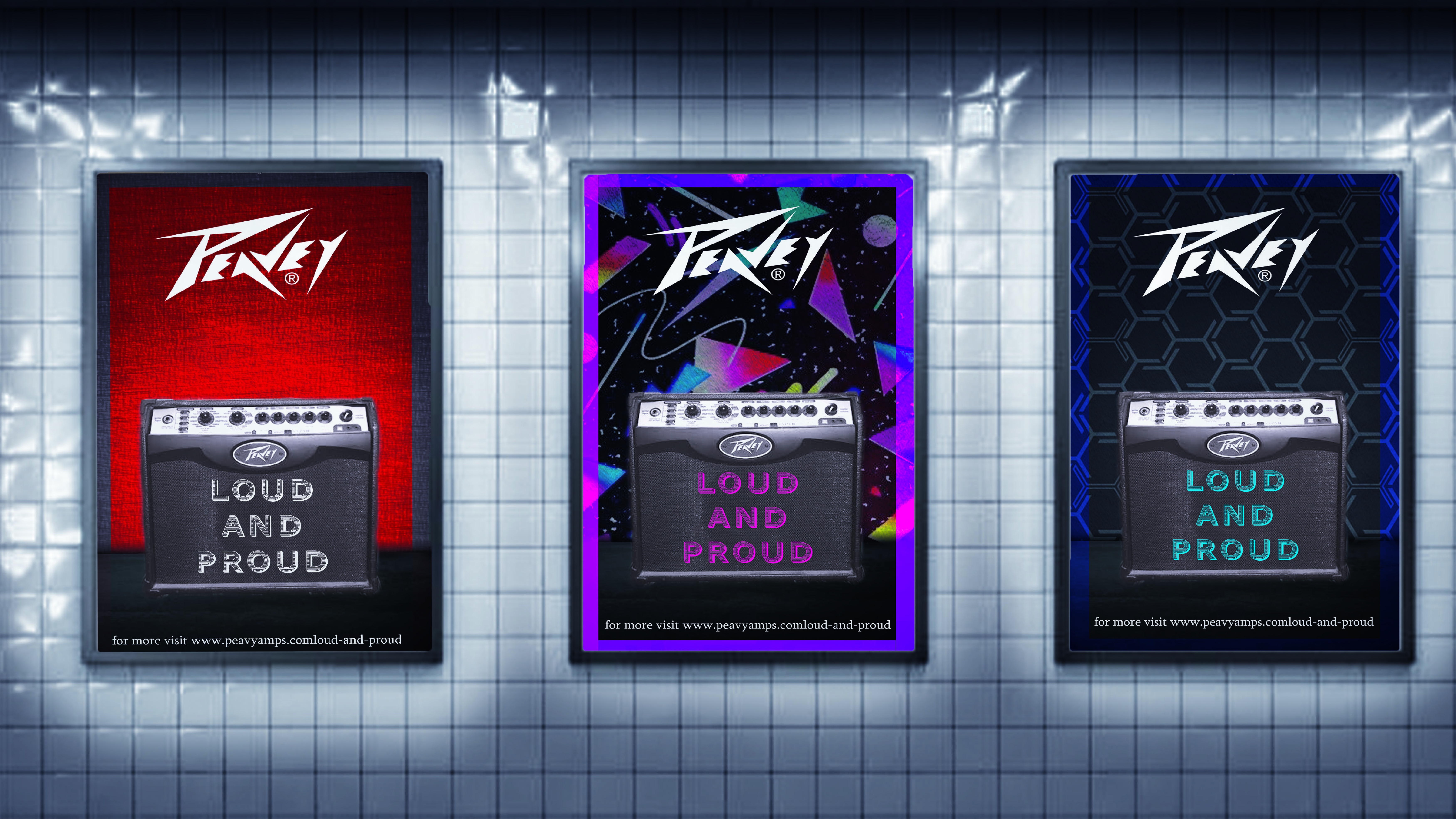 Peavy Amps Photo Shoot Series
This was a photoshoot series I did for the Peavy Guitar amps and the idea was to use different backgrounds to show different area with those being the 30's, 80's, and the modern day to show that they hold up with time. I used fabric for the backgrounds and lighting to creat contrast and some editing to make it pop.
Skills:

Photo Editing, Photography, Concepting, Layout

Programs:

Photoshop & InDesign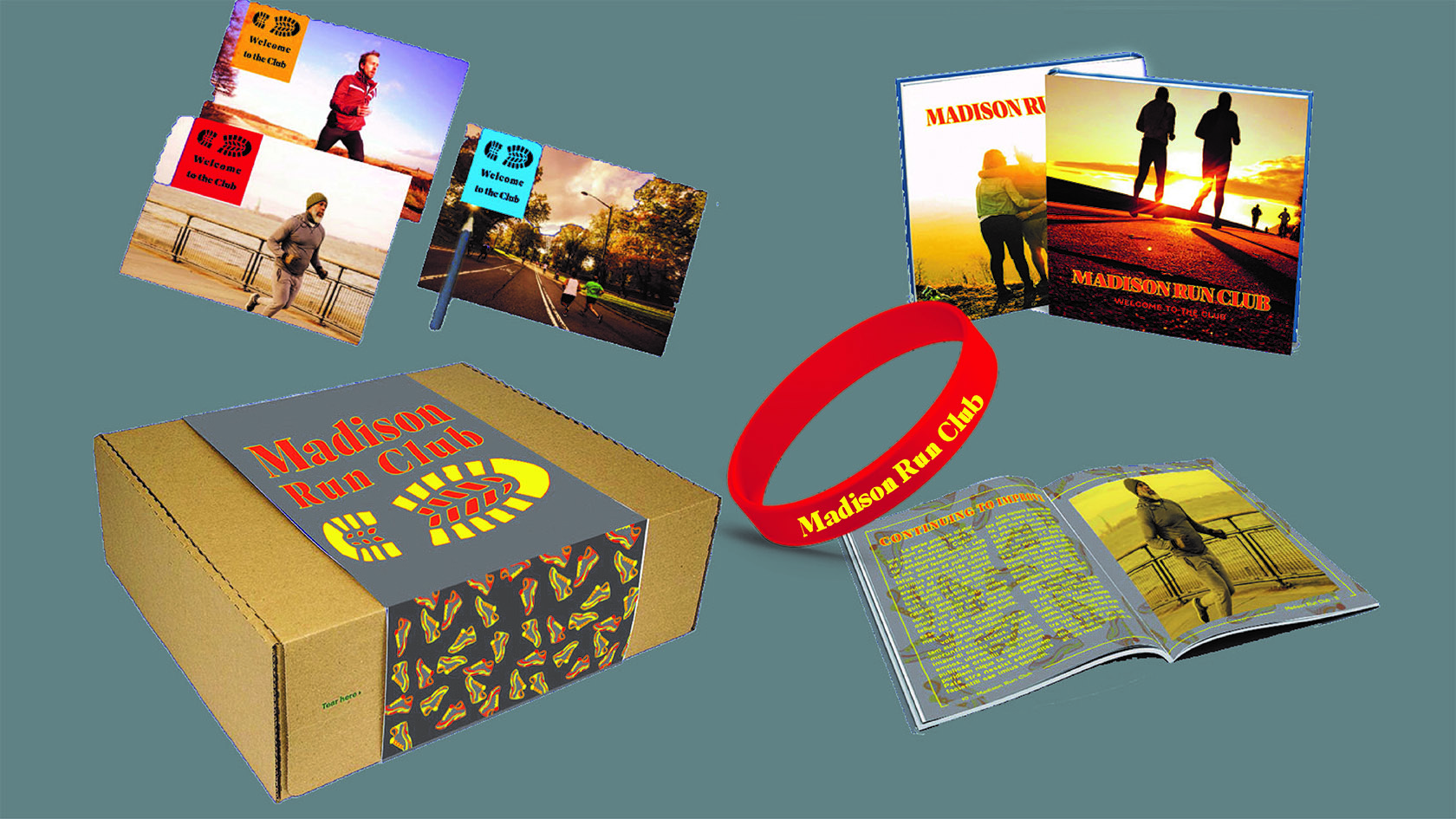 Madison Run Club Kit Series
This was a kit series to make a proper design for a local group called Madison Run Club to be designed for new members of the group by starting with a design for the package and then making a booklet, wristband, and postcards for the clients as well, the other goal was to keep constancy with color, design and elements.
Skills:

Design concepting, layout, photo editing, Type Hierarchy and layout

Programs:

InDesign, Illustrator, and Photoshop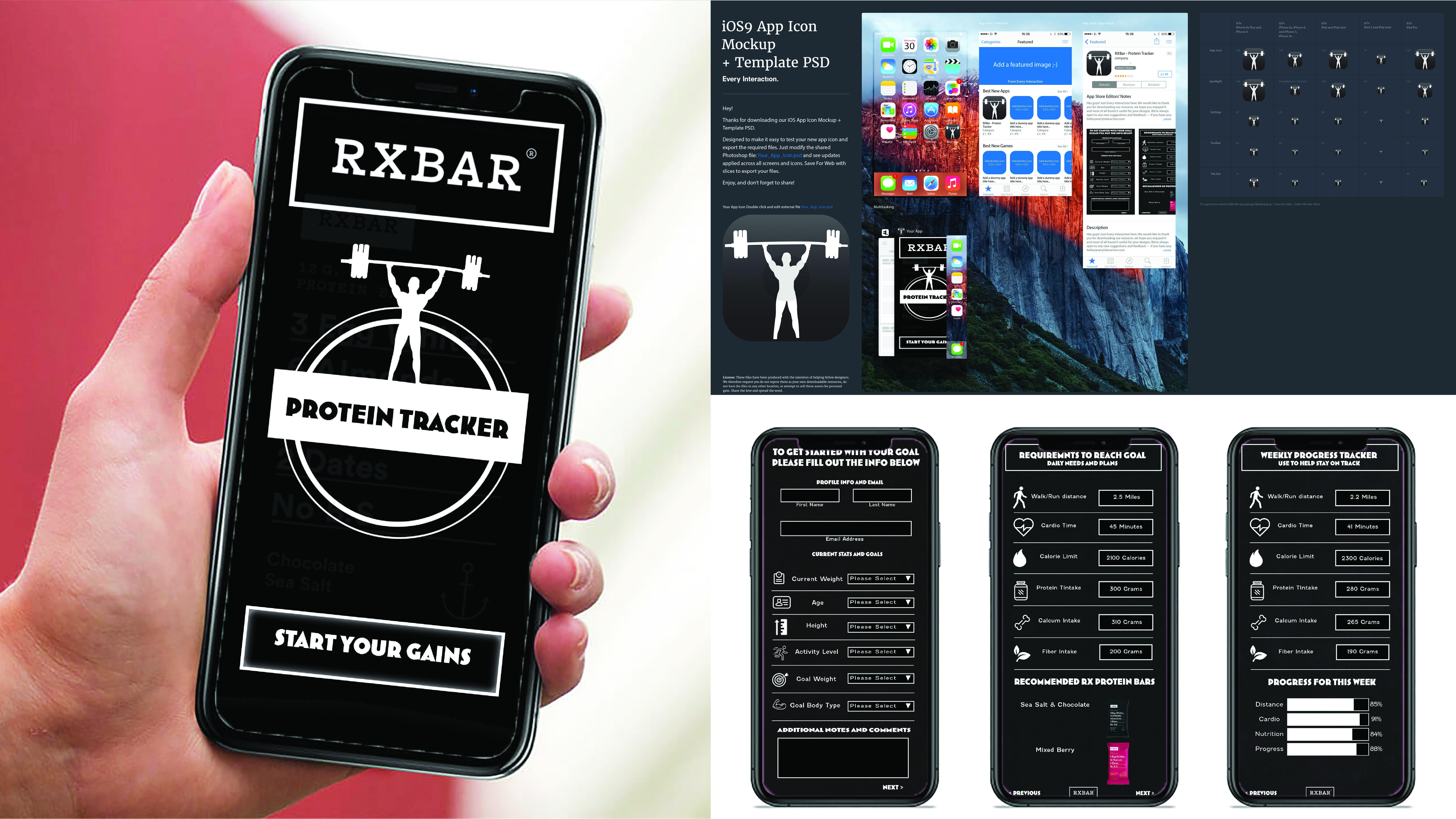 RXBAR - Protein Tracker App
This was an app I designed for the RXBar company, because they are about being healthy and making sure you get the good stuff, I designed an app to expand on that and help peple reach their goals in bbeing fit, bulking up, or just weightloss and and Iwanted to do something more black and white to show my range in that area as wel and to keep conistancy with RX bar brand.
Skills:

design concept, Illustration, layout, and type hierarchy

Programs:

Illustrator, Indesign, Adobe UX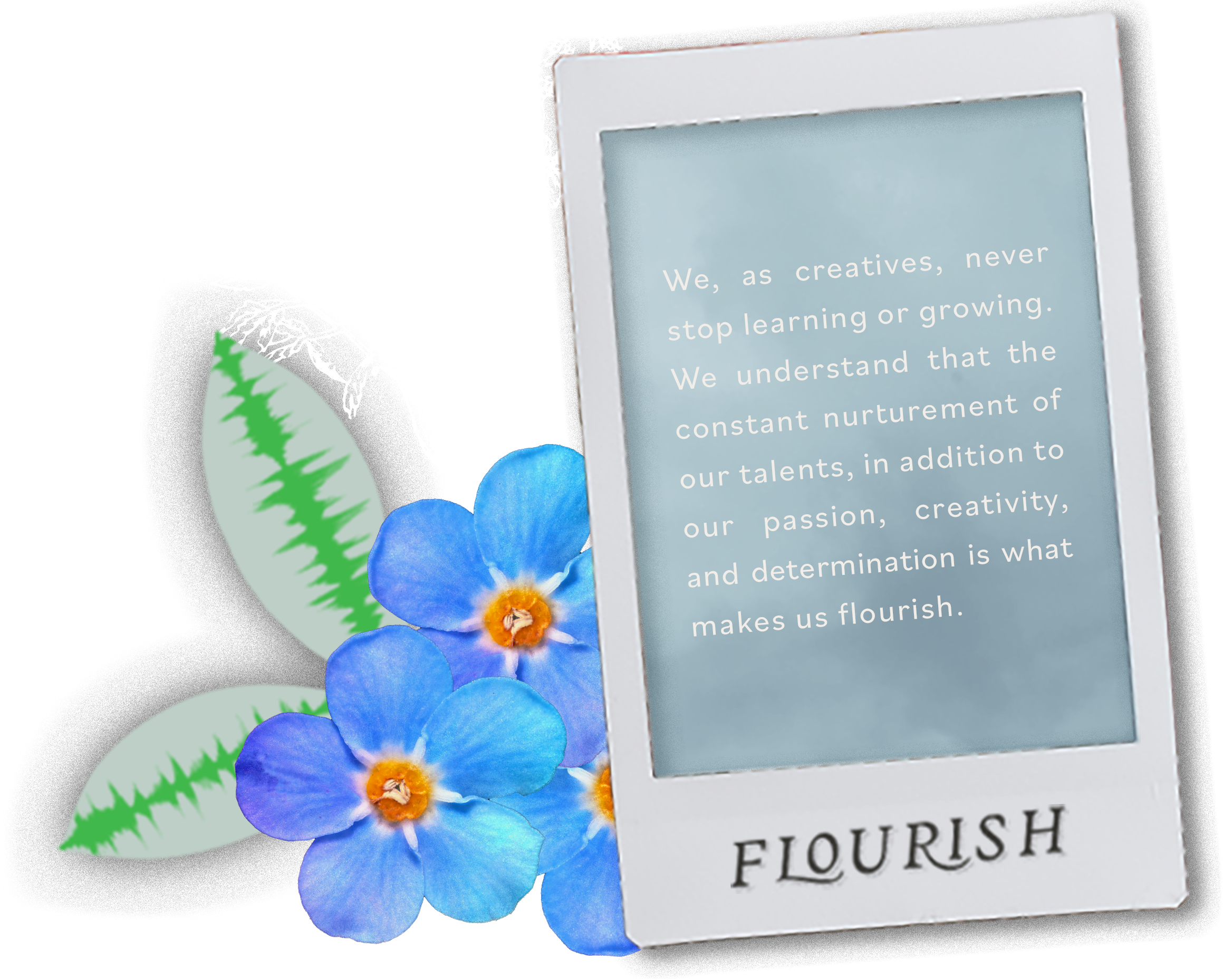 Archived Portfolios